A Ten-X Thursday in the Art Market
Osman Hamdi Bey makes 10x the estimate at Bonhams in London; Martin Wong follows suit in New York; ARTBnk has some predictions for Christie's mid-season sale.
Osman Hamdi Bey Sells for £6.3m in London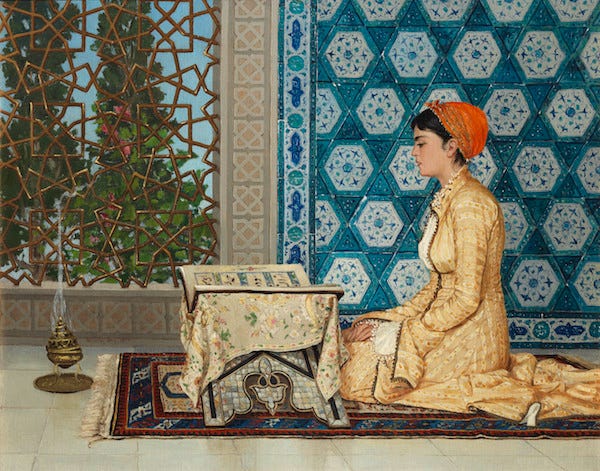 The Turkish "Orientalist" Osman Hamdi Bey achieved a surprise record price at Bonhams's 19th Century paintings sale in London today. Young Woman Reading sold for £6.315m against an estimate of £600,000-800,000. Three more works by Austrian painter Ludwig Deutsch, were also the subject of fierce bidding.
This post is for paid subscribers