Appreciating Art
Eddie Martinez's market takes off in Asia; Pierre Soulages lives in a relic of Modernism's future; Gauguin makes $10.5m at Artcurial; and the Rubells invest in real estate and art.
Eddie Martinez Caps Auction Run with $2m Sale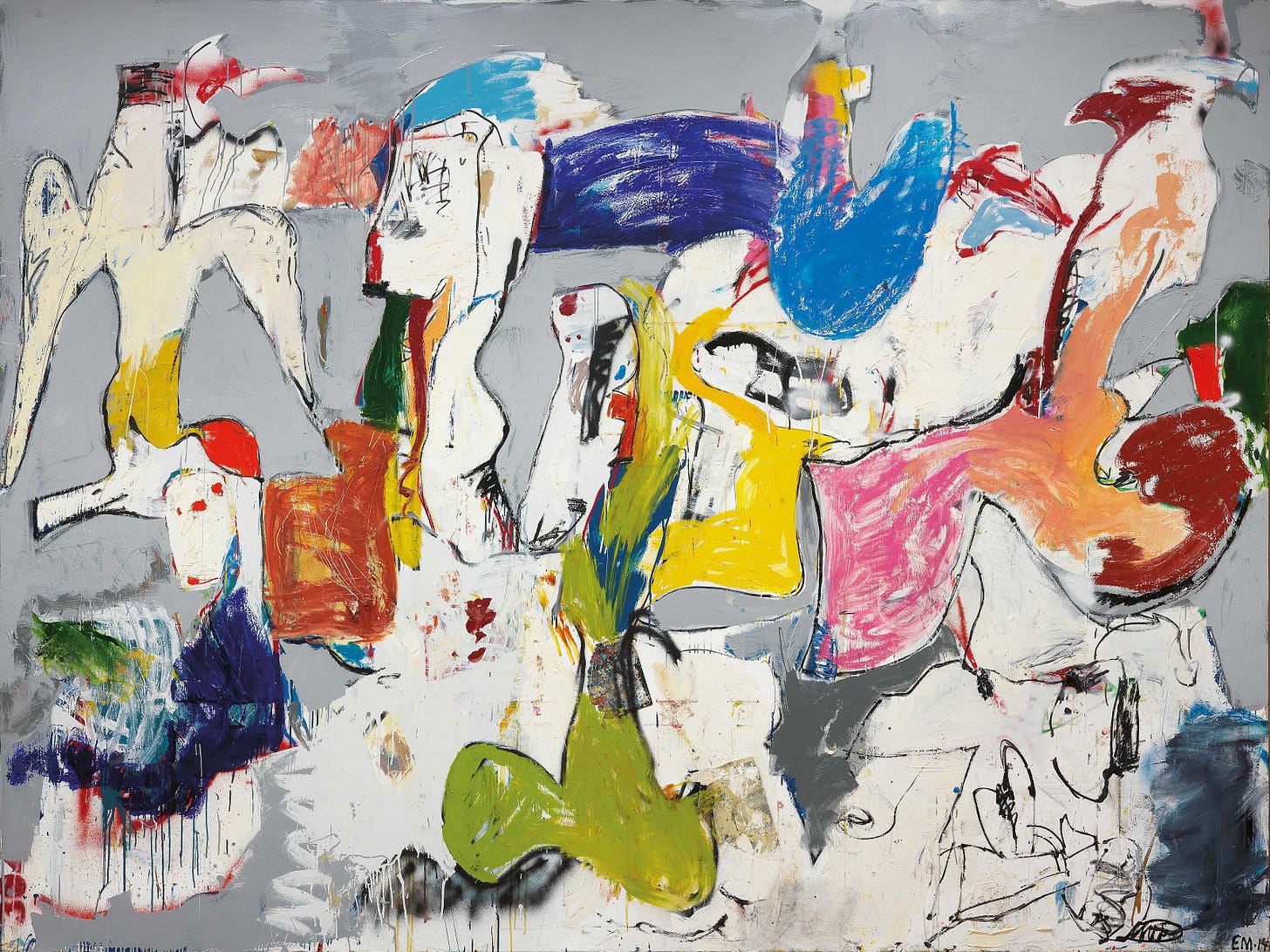 Eddie Martinez, High Flying Bird HKD 15,725,000
The Financial Times is taking notice of a few artists whose markets have been jumping lately. Nicolas Party has been hard to ignore for quite some time and Genieve Figgis has begun to join him in the early lot run-up to the Evening sales of Contemporary art.
This…
This post is for paid subscribers