Doctors and Dentists Can't Collect Like the Vogels
Saffronart sells $7m in art; Gagosian goes back to the viewing room; Art is a tell for Trump voters; Banksy's most famous image available online at Christie's; About the Vogels.
Saffronart September Sale = $7.63m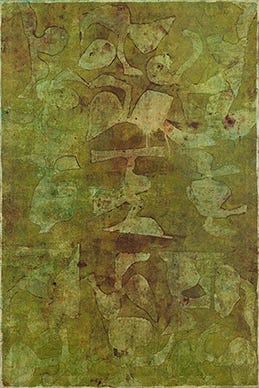 This V.S. Gaitonde painting was the top lot at Saffronart's sale in New Delhi last week. The $3.78m painting was by far the most expensive lot sold even though it achieved a price toward the low end of the estimate range. Works by Ram Kumar, S H Raza, K H Ara and M F Husain all sold for prices above the estimate range.
This post is for paid subscribers