More KAWS to Make You Crazy
KAWS gets promoted to the Evening sales in May; Hong Kong goes better than expected for Sotheby's; Taipei is 8th on list of cities with most rich people; Sean Scully's biography as a documentary.
KAWS Gets Promoted to NY Evening Sales in May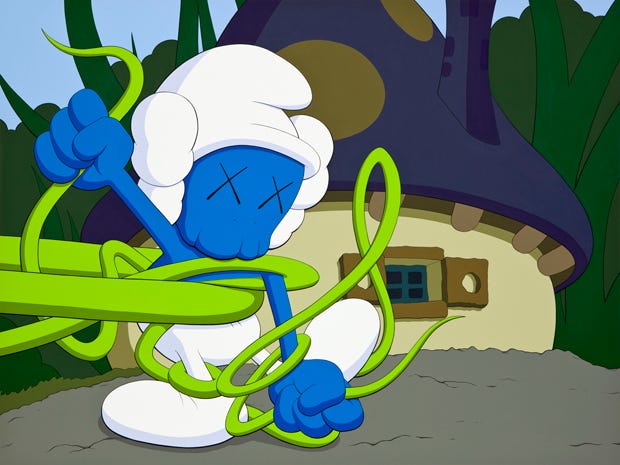 That didn't take long. In the wake of KAWS's big breakout sale in Hong Kong, two major works have been lined up for the May Evening sales in New York, the first time the artist has appeared in that slot at Christie's or Sotheby's.
Sotheby's was showing a large Kurf work from Honor Fraser's 2009 KAWS show call…
This post is for paid subscribers