Phillips Finds More in the Market
Still seeking growth, Phillips posted a 28% gain in Frieze Evening sale totals year over year.
Phillips Frieze Evening Sale = £25.8m ($21.78m)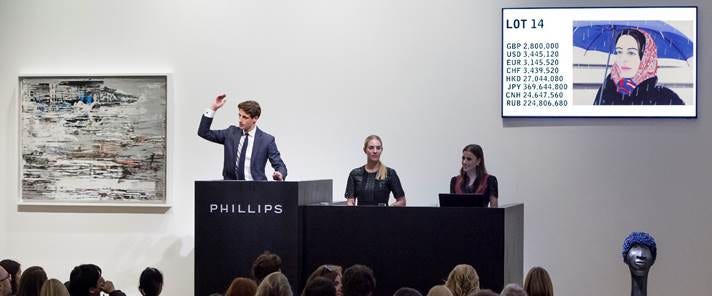 Ed Dolman was ebullient. "Up 28% over last year," the Phillips CEO was exclaiming over the heads of a post-sale gaggle of journalists, his press team, security personnel and Cheyenne Westphal, his most senior business getter and specialist, with an unbridled air of relief.
The palpable sense of uncertainty, …
This post is for paid subscribers