Sotheby's £87.7m Imp-Mod Sale
With an 82% sell-through, Sotheby's scores with Monet, Schiele, Magritte and Picabia; George Michael tests the YBA market; Phillips new buyer's premium; Bisi Silva, Nigerian curator, dies at 56.
Sotheby's London Imp-Mod, Surrealism Evening = £87.7m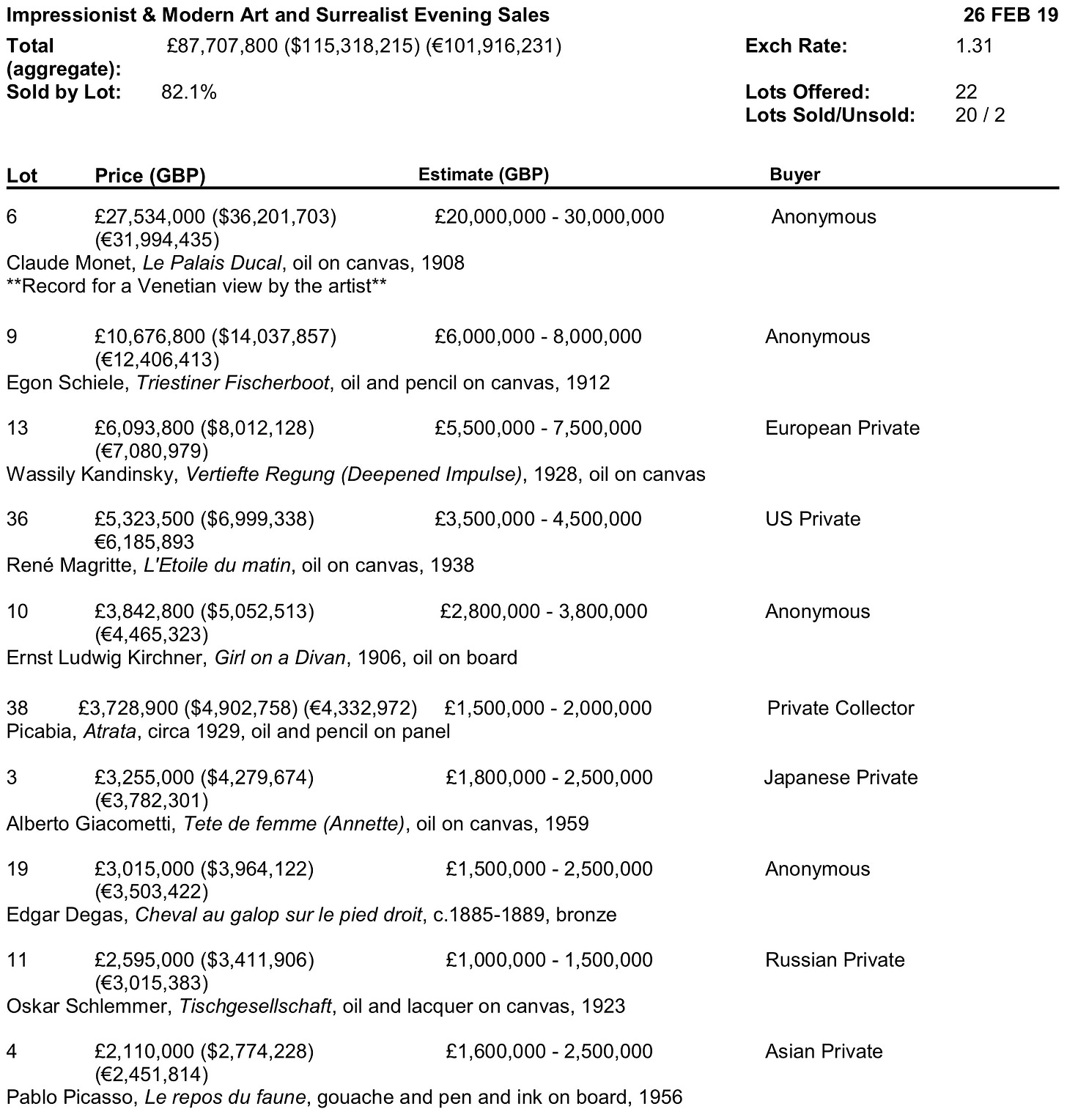 Ignore the 22 works offered statistic. There were 22 works offered in the Imp-Mod Evening sale. Another 17 or so were offered during the Surrealism sale. Together the two sales totaled £87.7m. £79.3m was in Impressionist and Modern Art. An additonal £13.9m was sold in the Surrealism auction.
Some of th…
This post is for paid subscribers